Key Lessons from the 2018 Most Influential People of the Year
This month's Editor's Note from Rachel Hart
By Rachel Hart October 26, 2018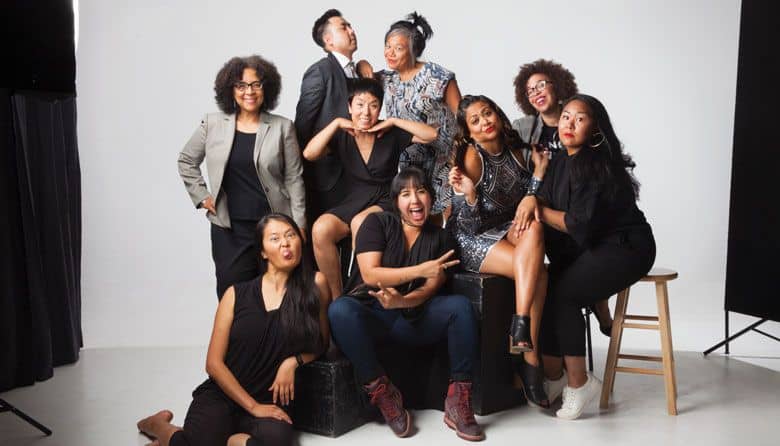 This article appears in print in the November 2018 issue. Click here to subscribe.
The single most sobering moment of parenthood I've experienced since, of course, the day my first son was born, was when he started driver's education last year. Parents/guardians were required to attend the first class with students, and the first words out of the instructor's mouth (and the accompanying graphic slideshow) were stark, addressing the tremendous responsibility drivers have—and the capacity they have to kill themselves or someone else. Major gulp.
That piece of information—and the subsequent experience of actually driving on Seattle streets, where pedestrians, drivers and cyclists do not play together nicely, and every day is a game of distracted-driver bingo—slowed my son's excitement about driving from 60 to zero. Two years on, he does not yet have his license (still mastering those parallel parking skills!), but he's getting close and, fingers crossed, may even have it by the time this issue is published. Managing to watch him drive off on his own for the first time is the next milestone.
My husband and I have split the driving practice (though, with my constant clutching of the car door, it really would be better for everyone if he just took it all on). But I'm glad I've done as much driving with my son as I have. Our sessions in the car, aside from the ongoing "JUST CHILL, MOM!" refrain, turned out to offer teachable moments for both of us and have been a metaphor for how to operate and interact with other people every day. Take turns. Don't go too fast or cut people off. Slow down. Communicate with people about what you need and intend to do. Be mindful of everyone around you and look out for others. Help people learn when they're making a mistake or about to get into a dangerous situation, but be careful with the tone and the approach you take in delivering that message.
As we planned this year's Most Influential People of the Year story and debated whom to feature, those same thoughts kept coming to the fore. It's been a rough year, and our shiny Emerald City started to lose some luster with the head-tax whiplash, riotous town meetings and all the other collective stretch marks we're showing from this awkward period of rapid growth. This year, we wanted the focus to be on those individuals who lead by example; the change makers whose efforts are leading the way for equality, in elevating populations who are underrepresented and in bringing people together. 
Over the years, we've thought about coming up with a sexy name for this story: Briefly it was the Power Players, which felt too contrived and trite. "Most Influential" is a mouthful and, frankly, a clunky-looking cover line. But years in, and a whole genre of trendsetters later, it's funny how the idea of an "influencer" is now a "thing." Huge corporations pay big dollars to have influencers mention goods and services on their widely followed social media feeds and blogs. These days, when I go to a media event of almost any sort, there are often more lifestyle bloggers or social media influencers present than members of traditional media.
"It's funny how the idea of 'influencer' is now a thing."
We're thrilled to introduce you to this year's list of Seattle-area influencers. They may not be setting Instagram on fire, Kardashian style (though you really should follow @edouardojordan on Instagram to get inside the kitchens of his James Beard Award–winning restaurants; @genebalk on Twitter to distill the news in infographic form; and author @angelagarbes on Instagram for a glimpse into motherhood that she writes so beautifully about), but their influence is hugely felt here at home.