New Bellevue IV Drip Lounge Offers Nutrient-Rich Drips to Fight Jet Lag
A Jet Setter IV is designed to help ease jet lag for frequent flyers
By Andrew Hoge January 15, 2020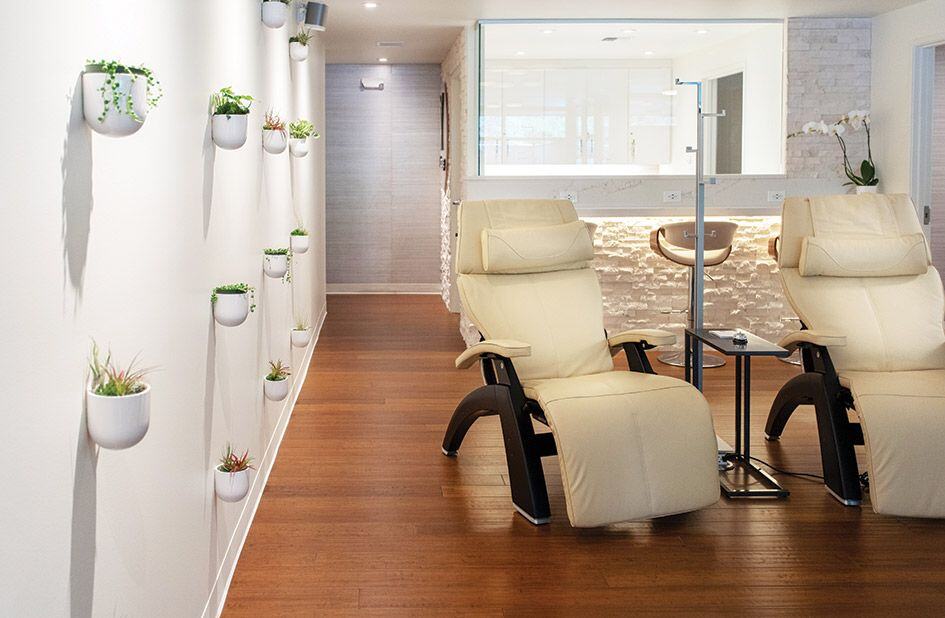 This article appears in print in the January 2020 issue. Click here to subscribe.
If your standard caffeine fix isn't cutting it on travel days, consider skipping your Starbucks run and heading to the new Holistique IV Lounge (Bellevue), which opened in April. Washington state's first walk-in IV clinic features nutrient-rich drips and vitamin shots intended to boost an array of health deficiencies; the drips are administered by licensed medical professionals as guests recline in zero-gravity chairs that reduce stress on the spine.
Designed to ease the discomfort of frequent flyers, the Jet Setter IV ($139) is a concoction of magnesium, selenium, zinc and B-complex developed to help counter the symptoms of jet lag, and the treatment can be administered before or after your trip. "These powerful key nutrients support the regulation of the pineal gland [our body's clock], as well as the thyroid and adrenal stress hormones, allowing the circadian rhythm to reset," says Nooshin K. Darvish, N.D., founder of the Holistique Naturopathic Medical Center, of which the lounge is part. Budget an hour for your appointment, including intake time, but if needles make you squeamish, it's probably best to stick with the caffeine.