Pacific Northwest Ballet (PNB): Worlds to Come
In the final production of our 50th Anniversary Season, we turn our eyes to the future. This mixed bill features choreographers on the cutting edge, who help us imagine what ballet may become over the next century. What voices will be featured? Whose stories will be told? Discover the beginnings of answers in world premiere…
Delicate Dance for the Pacific Northwest Ballet
At PNB, the pandemic has brought on Zoom fittings and tight turnarounds.
It's no secret that the pandemic has devastated arts organizations. A recent study by Seattle-based ArtsFund found that 73% of arts organizations throughout the region had laid off or furloughed employees because of Covid-19. Arts groups pivoted quickly, with 100% of respondents transitioning to digital programming. Pacific Northwest Ballet quickly shifted to a six-performance digital season….
PNB's Cendrillon: Cinderella With a Twist
PNB ushers in a new take on Cinderella by the team that wowed Seattle with Roméo et Juliette
Noelani Pantastico (left), pictured in a Les Ballets de Monte-Carlo's Cendrillon production, began as a PNB student at age 14. She returned to Seattle recently and will star in PNB's Cendrillon
A flock of love stories takes flight at Pacific Northwest Ballet
Don your tutu, develop a deranged doppelgänger and sprout unwanted epidermal plumage—"Black Swan" is taking flight at Pacific Northwest Ballet, along with several other besotted ballet masterpieces. With Love Stories, PNB offers a mélange of love's mercurial moods, including the divertimento from Le Baiser de la Fée (by George Balanchine, with a little help from…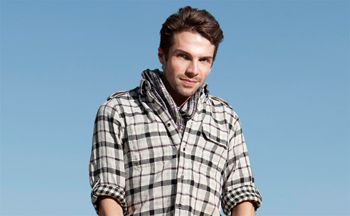 Lucien Postlewaite's Euro-Inspired Street Style
PNB dancer Poslewaite brings theatricality to the streets in kilts, furs and eclectic wear.
WHY WE LOVE HIS LOOK: Pacific Northwest Ballet principal dancer Postlewaite spends much of his life on stage in dramatic costumes; off stage, he channels that same energy into his off-beat personal style in statement kilts, fur vests and skinny jeans as tight as his stage wear. "There is still an element of costuming in…
Sign up and get Seattle's best events delivered to your inbox every week.