Prepare to Die of Cuteness: The Narwhal, a Mobile Oyster Wagon, Coming This Summer
By Seattle Mag April 9, 2012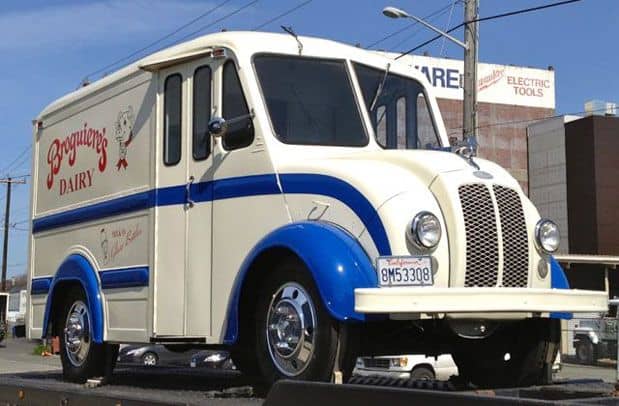 We can all stop coming up with ideas now; the lastest, greatest one will soon be a reality.
Ladies and gentlemen, if you thought you liked Renee Erickson for her chic Walrus & Carpenter and the enchanting Boat Street Kitchen and Cafe, just you wait! She's now dreamed up a mobile oyster wagon that she and partners Jeremy Price, Joe Sundburg and Chad Dale have dubbed  The Narwhal. I understand; you might need a minute to recover from that most excellent news. Oysters on a truck! See? I told you. All the good ideas have now been taken.
Price, Erickson's partner in Walrus & Carpenter, told me via email that the truck was found in California and was just shipped up; the retrofitting is now in the works. He says the truck will serve raw oysters, oyster po' boys, trout salads and much, much more. 
So what is a narwhal, you might be asking? Why, it's a horny whale! I mean, a whale with a giant horn shooting out of its nose, of course.
Who wouldn't be inspired to build a mobile oyster truck in its honor? Jeremy told me that the Narwhal puppet character in the movie Elf is the *actual* inspiration. "We thought the name was cute and liked the idea of a hand drawn 'unicorn of the sea' logo." Plus, he says, "We feel like weddings, parties, and sunny summer farmers markets are the perfect venues for oysters and wine and that The Narwhal will allow us do what we do at the Walrus in these new and very appropriate settings." Seattle, we are so lucky, Expect The Narwhal in mid-summer.  
Sign up and get Seattle's best events delivered to your inbox every week.