Road Trip to Goldendale Observatory for Total Lunar Eclipse
Head south to get starry-eyed at the cosmos
By Elsy Pawelak March 31, 2015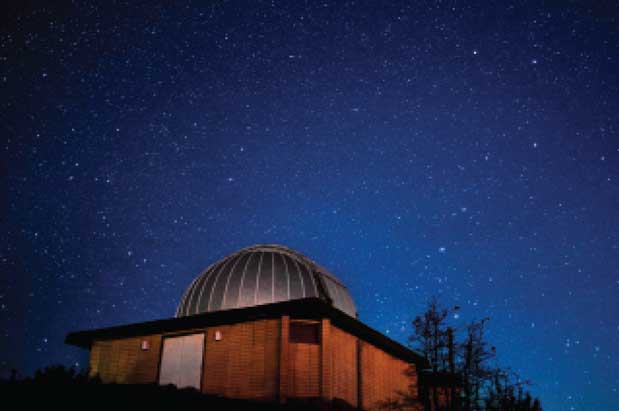 Where: Goldendale, Washington, in Klickitat County.
WHY: To bask in the vastness of the universe at the Goldendale Observatory (1602 Observatory Drive, Goldendale; 509.773.3141; free admission).
WHAT: One of 20 global "dark sky parks" (public land that remains largely unaffected by light pollution and has an exceptional number of starry skies), perched on a hilltop near the Klickitat River. Peer through one of the country's largest public telescopes—whose primary mirror is 24.5 inches wide, 5 inches thick and weighs 200 pounds—to check out the moon (lunar schedule listed online) or stars (best visibility on moonless, clear nights).
BONUS: The total lunar eclipse on April 4 makes for especially colorful visuals and can be seen during special all-night hours (1–6 a.m.).
SIDE TRIP: Goldendale is also home to the striking Maryhill Museum of Art (35 Maryhill Museum Drive, Goldendale; 509.773.3733; $3–$25), which celebrates its 75th anniversary this year. Check out the new exhibits, including local artist Raven Skyriver's glasswork inspired by Pacific Northwest sea life, and an exhibit of 19th- and 20th-century photographs of the Native peoples of The Dalles region.