Road Trip to Whidbey Island's Welcome the Whales Day Festival
Join the annual celebration to welcome the whales back to the Bering Sea.
By Erin Bosetti April 19, 2013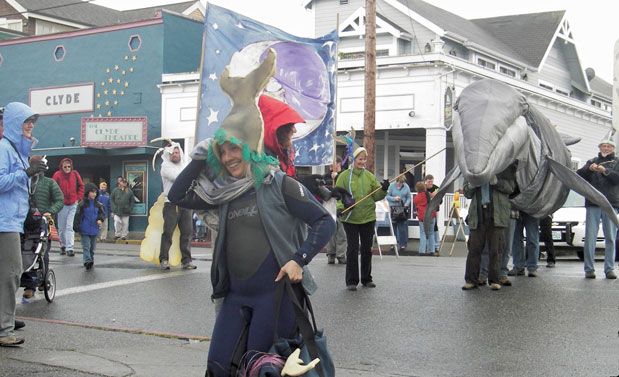 WHERE: Langley, Whidbey Island.
WHY: The annual Welcome the Whales Day festival (4/21. Free. Methodist Church Fellowship Hall, 301 Anthes Ave.; 360.678.3451; orcanetwork.org), which celebrates the return of eastern North Pacific gray whales to Saratoga Passage during their 10,000-mile migration from Mexico to the Bering Sea.
BRING YOUR OCTOPUS CAP: Join the critter parade (starts at 1 p.m.), starring an eclectic mix of handmade sea-animal costumes, and ending with a Salish blessing of the sea. Afterward, NOAA scientist Sue Moore discusses how climate change is affecting grey whales.
PRICK UP YOUR EARS: Listen for the "whale bell," alerting festivalgoers to sightings of these gentle giants enjoying a shrimp smorgasbord in shallow coastal waters.
GO FOR THE GOLD: Stop by the acclaimed Ott & Murphy Wines tasting room (204 First St.; 360.221.7131; swedehillcellars.com) to sample the 2011 Chanson Rosé and 2009 Tempranillo, both awarded gold at the 2012 Seattle Wine Awards.
GETTING THERE: Take the ferry from Mukilteo to Clinton; drive northwest on State Route 525 and make a right on Langley Loop.
Sign up and get Seattle's best events delivered to your inbox every week.