How to get the best from this long-lasting, energy-efficient light source.
By Lauren Mang October 18, 2016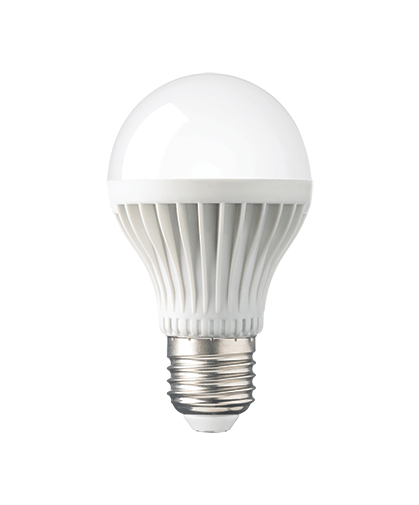 There are more than a few reasons to get better acquainted with the mighty light-emitting diode (LED). According to Energy Saver, a consumer resource offered by the U.S. Department of Energy, LEDs use at least 75 percent less energy and last 25 times longer than their incandescent bulb counterparts. And as more lighting manufacturers unveil affordable LED bulbs with brightness (measured in lumens rather than energy-output-measuring watts) that stacks up to the illumination from an incandescent, it's a prime time to make the swap.
"The quality of light has evolved," says Carrie Hayden, creative director of the Hayden Collective on Capitol Hill. "There are warmer, more natural-looking options on the market. It's just a matter of knowing what you are comfortable with and testing different brands to find the right option.
To maintain a certain level of warmth in a room, Hayden recommends using both LED and incandescent bulbs with LEDs in recessed lights overhead, and incandescent bulbs in table lamps. Note that LEDs are considered directional light sources, so their glow tends to be more focused than that of an incandescent fluorescent. If you're using an LED in a table lamp, opt to put that lamp in a room that "gets a fair amount of natural light," suggests Hayden.
While price has been a sticking point for some—LED bulbs used to cost as much as $25 a pop—competition and technological advances have led to significantly cheaper offerings. Consumer Reports recently noted that two 60-watt LED bulbs, while still priced higher than traditional light bulbs at $7 and $4 each, are much more appealing to the eco-friendly and cost-conscious. According to the U.S. Energy Information Administration, LEDs are projected to increase in efficiency to produce more than 150 lumens per watt by the year 2020, while cost continues to decline. 
How to choose a color: The Kelvin scale is used to measure the color temperature for any given light bulb. According to the Environmental Protection Agency's Energy Star program (energystar.gov), if you're looking for a cool, white light, search for LED bulbs listed in the 3500K–4000K range. Want to mimic the warm glow of an incandescent? Go with an LED that's between 2700K and 3000K.