This Capitol Hill Paint Shop is Crazy About Customized Colors
Whip up custom colors for your home at this Instagram-worthy paint boutique.
By Rebecca Ratterman May 24, 2017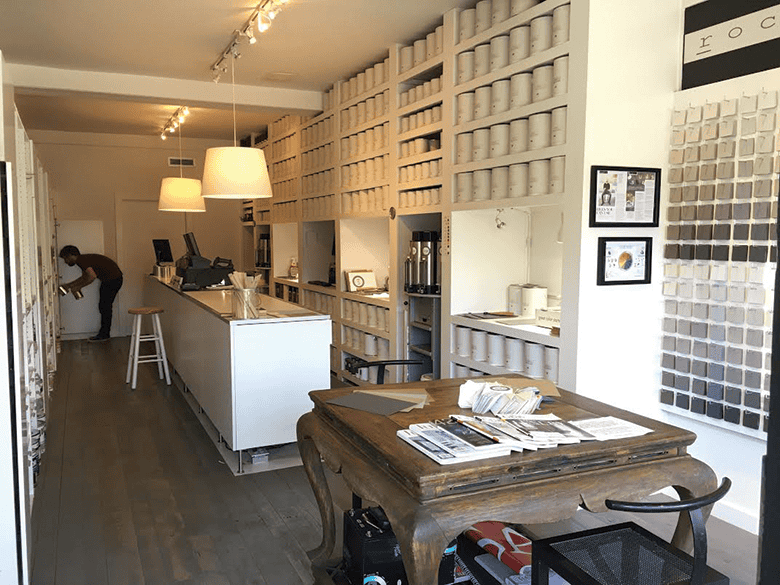 After playing with the idea of a special paint line for almost a decade, interior designer Rocky Rochon made his musing a reality with The Paint Laboratory (Capitol Hill, 2405 10th Ave. E; 206.557.4737). The Instagram-worthy luxury boutique shop on Capitol Hill exclusively sells Rocky Rochon Paint—a dreamy collection of highly pigmented, low-VOC (volatile organic compounds) shades that range from luscious strawberry reds to soft cerulean blues. "I love my work. I'm a problem seeker and a problem solver," says Rochon, who launched Rocky Rochon Design in 1991.The designer started developing his paint line in 2013 and opened the doors of The Paint Laboratory in 2014, introducing Seattle to a boutique paint shop experience where employees, or colorists, help customers uncover custom paint shades that complement a room in every applicable lighting scenario from daylight to nightfall. "I use imagery with my clients…I have them tag anything they love, not necessarily the color," explains Rochon. They're sent home with a few color options to test. From there, the tweaking process begins and continues until the perfect color is found. What could be more personal than that?