The Chef in the Hat's Latest Project? Perfume
The Chef in the Hat adds the role of perfumer to his résumé
By Andrew Hoge November 14, 2018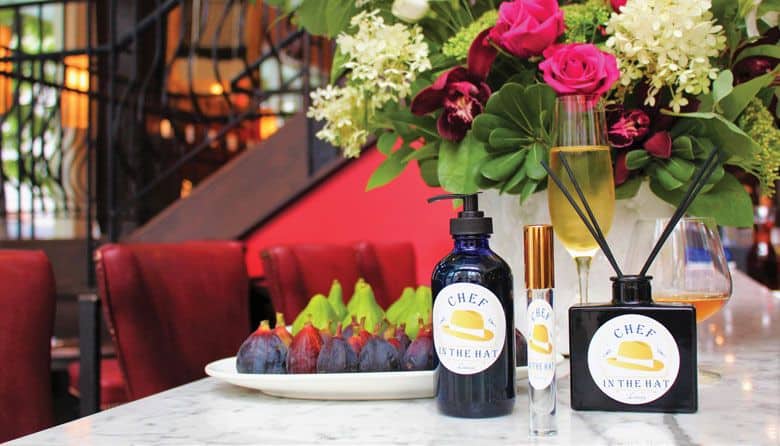 You might expect to find an award-winning chef experimenting with new ingredients, but Thierry Rautureau, chef and owner of Loulay and Luc, is applying his skills to a new medium: custom fragrances. In July, he launched his new line, Chef in the Hat (the nickname he earned while running his renowned French restaurant Rover's for decades), which he created with French-trained, Seattle-based perfumer Molly Ray.
His debut unisex fragrance, Loulay, which is sold as a room diffuser, hand soap and eau de toilette (from $38), features a base of fig and green tea with delectable top notes of lime and bergamot—scents he has been drawn to in his decades as a seasoned sensory showman. "Scent is a natural part of my world," the chef explains. "If you pinch your nose, you won't taste a thing…in many ways, designing this line is similar to creating a good dish."
Sign up and get Seattle's best events delivered to your inbox every week.