Ellen DeGeneres' Furniture Line Launches in Bellevue
The talk show host is getting into the sofa game.
By Nia Martin June 7, 2017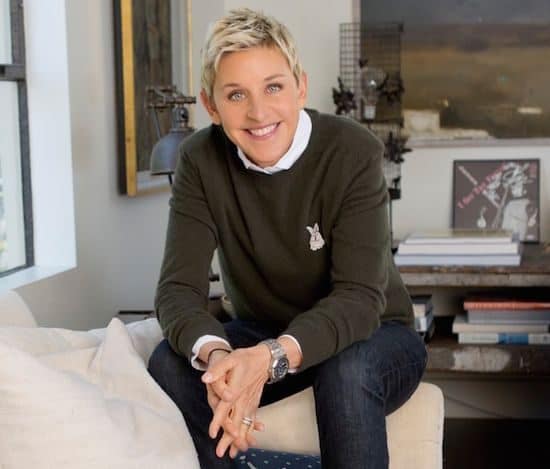 Thomasville Home Furnishings conjures images of hefty dining tables and dark wood hutches—in other words, the kind of décor your grandmother would buy. The brand is over 100 years old, but until recently, there's been a disconnect between the quality of its product and its aesthetic. In an age where light and minimalist are the order of the day, Thomasville decided to change with the times.
Enter mega celebrity, and budding lifestyle trendsetter, Ellen DeGeneres, who approached Heritage Home Group (Thomasville's parent company) for a collaboration. "She's so passionate about the home," says Regan Iglesia, Heritage Home Group's chief merchandise and marketing officer.
In 2015, DeGeneres published a book on her appreciation for interior decorating titled Home, revealing spaces that evoked both comfort and relaxation—exactly the message Thomasville hopes to send with its rebranding efforts through its mid-century modern and rustic farmhouse collections. The brand aims to appeal to millennial tastemakers, who want more organic shades and a distinct design point of view.
To celebrate the launch, Urban Interiors & Thomasville (Bellevue Collection, 700 Bellevue Way NE #200) are throwing a party Thursday (6-8 p.m.). Iglesia, creative director Jesica Waite and current owners the Moscatel family, previously of Continental Furniture, will be on hand to answer your burning ottoman questions (no Ellen, sadly).
So why Bellevue? Iglesia says the prosperous burb is the ideal location for such a launch because of its young, dynamic demographic that believes in quality and possesses a strong design sense (the fact that there's a booming housing market here probably doesn't hurt either). Expect music, wine and bites by 13 Coins, plus a chance to win prizes while lounging on the DeGeneres line.