Why Fort Lawton's Historic Seattle Homes are Unique
By Jane Robinson May 31, 2017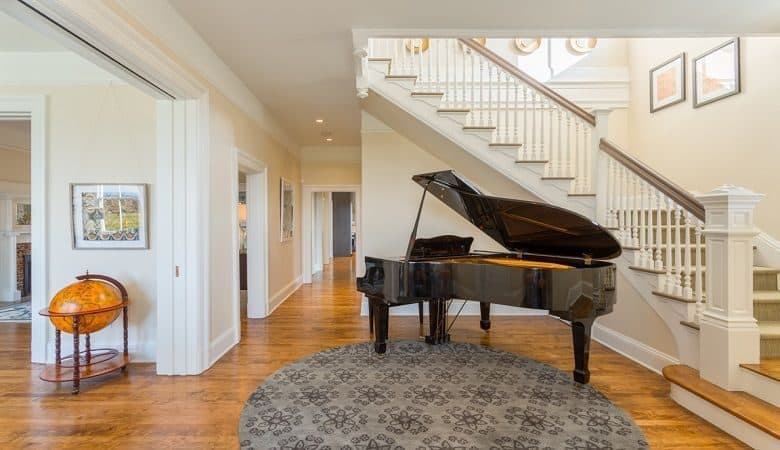 sponsored by Fort Lawton
Envision a luxury home that's historic, but updated with the latest systems and conveniences—that's located in Seattle, but planted in the middle of an enormous seaside park. 
This is what you'll find at Fort Lawton—and, after recent price reductions, three of the four remaining historic Fort Lawton homes are now priced below $2 million. No other home available in Seattle offers a comparable combination of character, condition and setting, at any price.
Around 1900, the military erected 26 grand, Colonial-revival homes on Magnolia Bluff. This heritage shows in the classic materials and details, such as huge, wrap-around porches, grand entrances, stately solid wood doors and moldings, and built-in cabinets, built atop massive stone foundations with old-growth framing. The homes stand in the middle of Discovery Park, Seattle's 534-acre crown jewel, with rolling meadows, forest groves, striking cliffs, bubbling streams, 12 miles of verdant trails, two miles of driftwood-strewn beaches, a landmark lighthouse and spectacular views of Puget Sound, Bainbridge Island, and the Cascade and Olympic mountains, all literally out your front door.
Over the past three-plus years, each home was thoughtfully renovated, preserving its character while updating it with the latest systems and layouts for contemporary families. The original oak and maple hardwood floors were refinished, the millwork and doors restored, and the fireplaces and surrounds refurbished.
The new kitchens feature custom Belmont cabinetry, quartz countertops, inspiring artistic tile backsplashes, and Bosch and Miele appliances with gas cooking. The bathrooms are also new, with tile flooring and wainscoting, in-floor heating in the master bath, designer mirrors and lighting, and custom wallcoverings in the powder room inspired by the flora and fauna of the park.
The basics like plumbing and electrical have been replaced and the latest systems added for comfortable efficient living, including hydronic in-floor (main level) and radiant heating, and continuous hot water. The heating system is dust-free, which is ideal for people with sensitivities. The windows have furbished mechanisms, and basements and attics were finished into living spaces. Brand new two-car garages were added for each home.
All of this is why the houses at Fort Lawton are Seattle's best heritage homes. These homes seamlessly blend classic charm with modern systems. A developer with a passion for timeless quality has taken care of everything, ensuring your legacy home is ready for another 100 years of history.
In addition to the peace of mind that comes with turnkey homes, Fort Lawton also frees homeowners from the hassles of ownership, such as yard work, gutter cleaning and painting. The community takes care of all of this, along with the many shared spaces: two gazebo terraces with gas fire pits, two tot lots with modern, interactive play structures, and three p-patches.
Thanks to landmark status, you won't have to worry about someone blocking your view or changing the character of your neighborhood. In addition, a historic preservation program significantly reduces property taxes for 10 years. 
A brief investment of time to see Fort Lawton for yourself will reveal the unsurpassed value the community provides for buyers who desire character, quality, history and legacy, perfectly preserved with modern comforts. To learn more about these estate homes and their ease of ownership, visit OwnFortLawton.com or contact the sales team, and stop by the open house from 1 p.m. to 4 p.m. on Sunday, June 4.