Hotspot Fire Pits Amp Up Outdoor Gatherings
Welder Tim Odell's fire pits and detachable grills are great for evenings outside
By Jennifer McCullum August 10, 2016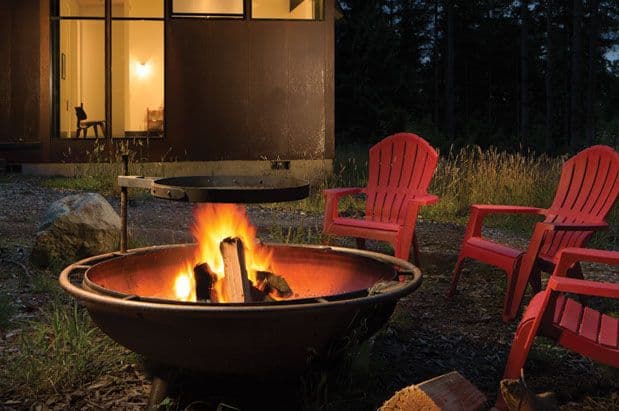 You could say welder Tim Odell's Hotspot fire pits and detachable grills were inspired by the way the wind was blowing.
"I live in the Methow Valley, and in the spring, the wind would blow from one side of my house and in the fall, from the other," he says. Tired of gusts extinguishing his outdoor grilling attempts, Odell determined that he needed a portable grill so he could shift his cooking location with the seasons. His steel fire pits, with shallow bowls that range from 24 to 48 inches in diameter and are topped by adjustable grills, offer just that. They can be rolled on their sides to any designated grilling area.
Odell assigned Spanish monikers to the pits (the largest is called the "Jefe") to honor the Mexican tradition of outdoor cooking. "Cooking outside, it just draws people in," he says of the fireside gatherings around his Hotspot pits. "Everybody can be in the 'kitchen.'" Available online at hotspotfirepits.com.