Put a Little Belgian-Palace Flavor in Your Living Room
Interior designer Brian Paquette finds inspiration from European travels.
By Caroline Craighead January 28, 2018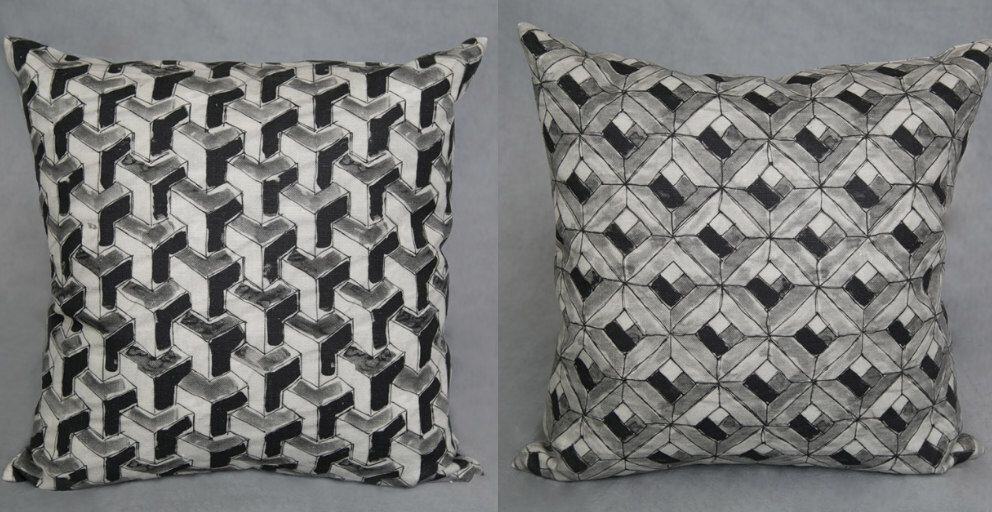 Creating crisp, modern living spaces for his clients, interior designer Brian Paquette is no stranger to experimenting with patterns and textures.
His store, Brian Paquette Interiors, which opened in 2016, showcases underrepresented makers and designers, as well as his own work, which includes Belgian linen pillows (three styles, $285 each), with hand-drawn designs inspired by his travels to famous European cities. Each bold design is a reinvention of iconic patterns he saw in places such as the Royal Palace of Brussels.
"When you see [the patterns] in the world, they are structured, while the hand-drawn pattern has a human touch," says Paquette. The pillows complement a variety of textures, providing an effortless option to spruce up your favorite furnishings.
Brian Paquette Interiors
Central District, 2407 E Union St., Suite D; 206.329.0433