Seattle Artifacts: The Mystery of Chief Seattle's Death Mask
Is it real? Where did it come from?
By Brad Holden January 18, 2023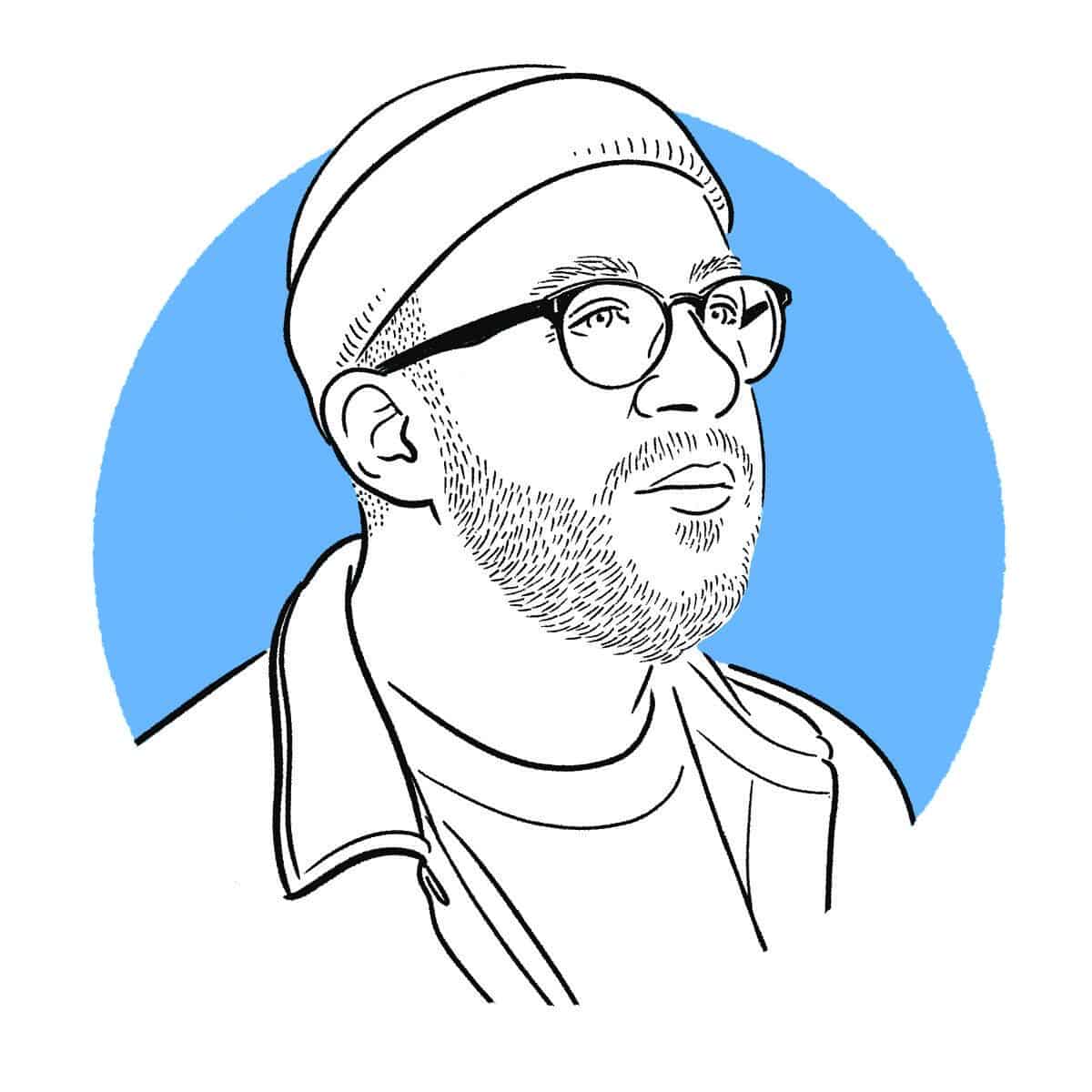 Illustration by Arthur Mount
In different parts of the world, and throughout the course of history, death has been memorialized in a variety of different ways. One of the more intriguing was death masks. Typically, a wax or plaster cast was made of a deceased person's face, which then served as a model for sculptors when creating statues and busts.  
Death masks were typically reserved for those with prominent social status, and have been made for everyone from Napoleon Bonaparte to the famous gangster, John Dillinger. Such post-mortem mask making was popular up through the early 20th century, back when the Pacific Northwest was still considered a backwater territory. As such, death masks never quite caught on here. Or did they? A mysterious object recently emerged that may call all this into question.  
A few years ago, a local family purchased a rather curious item that originally came from a Tacoma auction house. It is made of white plaster, looks to be quite old and is carefully housed in a custom wooden crate, indicating it to have some degree of importance. The family first contacted me about it last year, and after I took a vow of secrecy, the object was laid out in front of me. I was then told that I was likely looking at Chief Seattle's death mask. 
The ramifications of such a thing left me somewhat stunned and certainly stayed with me since that initial viewing. Recently, the family — who wishes to remain anonymous — agreed to allow me to research this item and publish my findings for this article. Photographs of the mask were carefully taken and we decided to measure it [a foot in length and seven inches in width] and weigh it [a sturdy seven pounds] for posterity. Beyond this initial cataloging, though, the family knew very little about its origins. No provenance came with the mask, meaning there was no supporting documentation to help shed any light on what, exactly, it could be. I knew that solving the mystery behind this item was probably going to be a tricky endeavor.
Looking into Chief Seattle
The first logical step seemed to be researching Chief Seattle himself. As most people are aware, our city was named after him. He was the son of a Suquamish father and a Duwamish mother, a lineage that allowed him to maintain affiliation with both tribes. The name Seattle is an Anglicization of the conventional Duwamish spelling, Si'ahl. Other traditional variations of his name include Sealth, Seathl or See-ahth. He died in 1866 at the Suquamish Reservation at Port Madison, where he was laid to rest in the tribal cemetery. One side of his gravestone reads, "Seattle, Chief of the Suquamps and Allied Tribes, Died June 7, 1866. Firm Friend of the Whites, and For Him the City of Seattle was Named by Its Founders." The other side reads, "Baptismal Name: Noah Sealth, Age probably 80 years." 
Chief Seattle had converted to Catholicism in the later part of his life and despite being laid to rest with both Catholic and tribal rites, there is nothing online which makes any mention of a death mask ever being made for him. Likewise, a thorough search of the local newspaper archives yielded no results. The absence of any available information was a bit baffling, especially given that the mask bears such a strong resemblance to all known images of the famous chief, including the only known photo of him which was taken by E. M. Sammis, in 1865 — one year before his death. The resemblance can also be seen in various artistic works found throughout the city, such as James Wehn's two well-known pieces: the famous statue of Chief Seattle standing at downtown Seattle's Tilikum Place Park, as well as the bronze bust in Pioneer Square.
I realized my hunt for any information would require some reaching out to local experts, and the logical starting point seemed to be the Suquamish Museum. Located near Chief Seattle's burial spot, it is a wonderfully curated destination dedicated to the traditional ways of the Suquamish tribe. A representative of the museum confirmed that most of the Suquamish tribal members were descendants of Chief Si'ahl, but expressed some initial skepticism. In the end, they reported that they had no record of any death masks ever being made for any of their ancestors. 
My next stop was Seattle's top natural history institution, the Burke Museum. I reached out to its collections manager, Rebecca Andrews, who serves as the museum's leading expert on North American indigenous cultures. She also replied that she had never heard of such an item. Yet another dead end. Nobody seemed to know anything, which only deepened the mystery behind it. If this object wasn't a death mask, then what was it? Did it even have any connection to Chief Seattle? 
I eventually decided to reach out to an old friend whom I knew from the local antiques and picking community. Jack Bennett is a bit of a renaissance man: a multi-talented carpenter, mechanic and antiques restorer, he is also a longtime oddities collector. I first met Jack at an estate sale where he was gleefully loading an assortment of taxiderm animals into the back of his truck. Another chance encounter with him resulted in a fascinating conversation about the collector's market for human skeletons. I had a hunch that if anyone would have any helpful information for me that it would probably be Jack and, indeed, my hunch proved correct.    
The other Chief Seattle death masks
Right off the bat, Jack announced that he had also once owned a Chief Seattle death mask, immediately triggering even more questions. There were other Chief Seattle death masks? And if so, how many? Why are there no records of any of this? Within minutes of talking to him, though, some of the answers began falling into place. 
As Jack explained, some of the so-called death masks out there are actually sculpted busts that were created as works of art. Some were made when the person was still alive and able to pose as a model, while others were made post-mortem using known images of the person. After taking a look at my photos, he pointed out that the eyes are open, which is something rarely seen in true death masks. Also, some of the features have a very sculpted look. He said that the death mask he previously owned — which looked different from mine — was likely a sculptural study of Chief Seattle, as was this one. Sometimes these pieces were falsely sold as death masks by unscrupulous antiques dealers, which may explain the back story of this artifact.  
While there are still a few unanswered questions, I felt comfortable presenting my findings with the owners of this item and they seemed content with the results. The world of antiquing, picking and collecting often requires due diligence and some rather unorthodox methods of research. It's detective work and there isn't always a satisfying answer gift-wrapped and waiting for you at the end. 
But that's part of what makes the pursuit so fun. I admit that it was a bit disappointing to learn that it likely isn't what was originally thought. However, the idea of a turn-of-the-century flimflam man selling this as Chief Seattle's death mask is certainly a great story as well.  
Brad Holden is an amateur historian and is the author of two books: "Seattle Prohibition: Bootleggers, Rumrunners and Graft in the Queen City" and "Alfred M. Hubbard: Inventor, Bootlegger and Psychedelic Pioneer." Check out his Instagram page @seattle_artifacts, for more interesting tidbits about Seattle's history.