Seattle Magazine Essentials: Sustainable Clothing and Custom Furniture
Check out a collection of local hidden gems.
By Seattle magazine staff March 29, 2021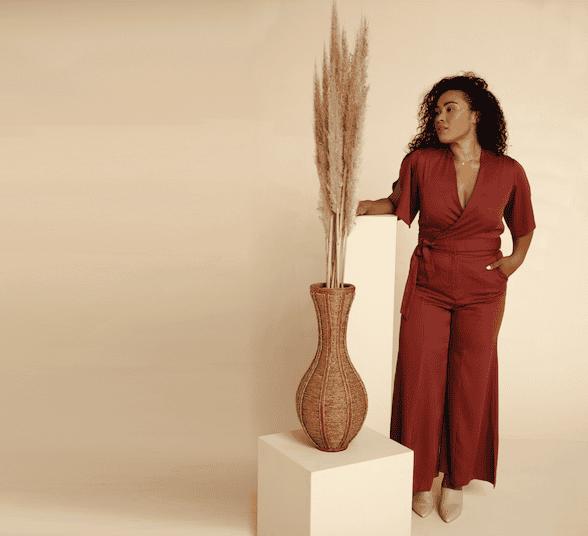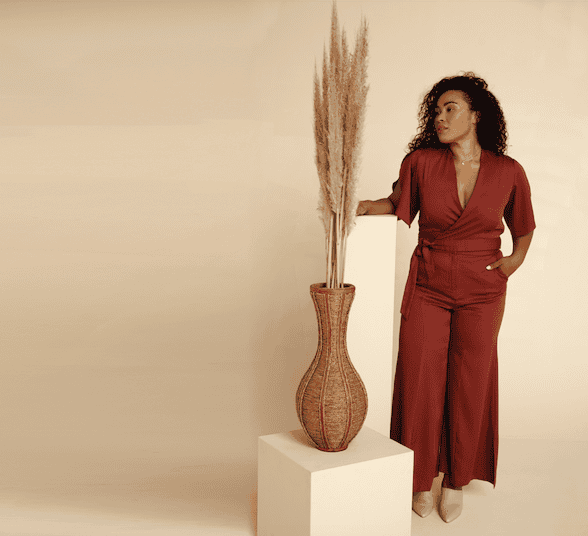 This article is featured in the March issue of Seattle magazine. Subscribe here to access the print edition.
Future Thread

Akala creates inclusive, sustainable clothing
Its no secret that the women's plus-size clothing market is booming. Last year alone, its value in the United States reached a staggering $9.85 billion, according to data analytics firm Statista. At the same time, 60% of respondents say they would opt for sustainable fashion if it were as affordable as other apparel.
Seattleite Ashley Klein is prepared to take advantage of both those trends. Klein recently founded Akala Clothing, a direct-to-consumer brand focusing on size-inclusive, sustainable fashion for women.
"The products should have meaning and not be disposable," Klein writes on the company's website. "We started this business to provide quality apparel, made from eco-friendly materials, with designs that reflect all our beautiful shapes and sizes."
The clothing is manufactured in Los Angeles. The debut collection features five styles available in multiple colorways and is size inclusive (XXS-XXL) with sizes 3x and 4x coming this spring. The overwhelming majority of fabrics are plant-derived, and all packaging is fully recyclable and/or compostable.
Klein, who is also an advertising executive at Amazon, has spent a decade in the fashion industry and studied at the Fashion Institute of Technology. She says 1% of all profits will go to an environmental nonprofit called 1% for the Planet. 
Kitchen Not-So Confidential
Chef John Howie turns kitchen designer
John Howie may never set foot in your home, but if you're house hunting, you could cook in a kitchen inspired by the acclaimed Seattle-area chef and restaurateur.
Connor Homes, one of the region's oldest and most prolific homebuilders, is collaborating with Howie to create John Howie Signature Kitchens inside new construction homes in Kirkland's Holmes Point neighborhood. Howie designs the kitchens "to bring the extravagance" of his ideal kitchen to the homes.
"I've spent the past few months sketching kitchen ideas alongside some of the greatest minds in home development to design innovative features for future homeowners," Howie says.
The kitchens will include luxury Woodbrook cabinets, slab stone counters in multiple finishes, built-in pullouts for cookware, Howie-designed custom cutting boards, a built-in spice drawer, a custom pullout canister pantry, built-in garbage and recycling bins, oversize kitchen center islands, a custom breadboard and glass cabinet doors.
Howie's personally curated appliances include a 48-inch range with four gas burners, two induction burners, a sous vide, a 30-inch double wall oven with convection and steam assist, a 42-inch built-in refrigerator/freezer and built-in wine storage. Howie and Connor Homes will announce other joint projects in coming months.
Howie opened his first restaurant, Seastar Restaurant & Raw Bar, in 1992. He also operates John Howie Steak and Beardslee Public House.
The Price is Right
Used cars in the Seattle area are among the most affordable in the U.S.
Now is a good time to buy a used car. 
Used cars in the Seattle area are significantly cheaper than in the U.S. as a whole. The average price of a used car in Seattle rose 2.64% between June and December last year, as opposed to the nationwide average of 4.9%, according to an analysis of 1.3 million used car list-ings by CoPilot, an online used-car marketplace.
Buyer beware, however, if you're in the market for a Ford F-350 Super Duty truck. At 17.6%, that model had the largest price increase in the Puget Sound region. Nationwide, truck prices in general rose the most at more than 12%. The price of passenger vans plummeted 4%, as demand dropped because of social-distancing guidelines.
Salt Lake City is the most expensive used-car market, with an average price hike of 7.37%.
Soda Superstars
Jones Soda honors 'unsung heroes' on labels
Zoel Zohnnie launched "Water Warriors" to de-liver clean drinking water to members of the Navajo Nation.
Jake Shellum delivered necessary items to locations across the country in his job as a long-haul truck driver. Chef Cody Crawford began working 15-plus hour days to provide for his family after his wife lost her job.
They are three of the eight individuals or organizations appearing on Seattle-based Jones Soda's green apple soda bottles as part of the company's "Unsung Heroes" campaign. The limited-edition collection hit store shelves earlier this year.
The soda company says it received "a flood of amazing photos and stories" when it asked for submissions. Jones also teased on its website that it may recognize heroes on future labels.
Jones has long been known for its creative approach to marketing and advertising. Company products are often sold in unusual venues, including music and sporting goods stores, and it recently used its bottle labels to convey Covid-related messages of hope and to encourage voter registration. It even allows customers to create their own bottle labels via a section on its website.
The Future is Sustainable
Olympia woodworking company Beech Tree nabs prestigious award
An Olympia woodworking company that creates sustainable, hand-crafted custom cabinets and furniture has won a prestigious national award.
Beech Tree Woodworks, founded 20 years ago, finished in first place of the "Residential Other" category in the annual PureBond Quality awards held by Columbia Forest Products. Columbia is the largest manufacturer of hardwood veneer and plywood in the United States. Privately held Columbia is headquartered in Greensboro, North Carolina.
The awards recognize exceptional design and craftsmanship using Columbia's formaldehyde-free hardwood plywood materials.
Beech Tree owner and founder Nic James, who describes his employees as "a small group of dedicated artisans," told industry trade publication Woodshop News that the sustainable materials resonate with clients.
"Once they hear about those qualities, they're sold on the product. I can't think of a single case where someone has gone to a different product to save a dollar or two." 
Beech Tree works with designers, architects and general contractors.
Seeing Seattle
Recent college grad creates website to showcase Seattle restaurants
Frustrated with Yelp, Jessica Blakeslee took things into her own hands.
The 2020 graduate of University of the Pacific in Stockton, California, moved back to the Seattle area after earning an engineering degree and promptly launched SeeingSeattle.com, a website that showcases places to eat, drink and explore. 
There are no shortages of websites with similar information – Open Table, Yelp and Eater Seattle are but a few – but Blakeslee insists her user interface is simpler and easier to navigate. It took her about a week to create the site through website building and hosting company Squarespace.
Blakeslee, a four-year guard on the University of Pacific basketball team and a West Coast Conference All-Academic member, initially populated the site herself but then relied on friends and family to help. Users have since added their favorites as well.
Digging into the analytics is her favorite part: She says she receives about 2,000 page views per week; one user was from as far away as South Africa. Site visitors can even buy Blakeslee a cup of coffee.
For now, Blakeslee says the endeavor is just a hobby, but her next step is to sell advertising. 
"It's just fun for me, and a lot of these local restaurants are strug-gling," says Blakeslee, who won the 2020 Pacific Athletics Four Pillars Award for exemplifying each of the university's four core identities: family, balance, winning spirit, and innovation. "Once the pandemic is over it will be fun to try new restaurants with friends.
She'll have no problem deciding where to go.
What's In a Name?
Subtle change points to the growth of Washington's wine industry
It doesn't seem like a lot: A minor name change and a new logo. But to those involved in the Walla Walla wine industry, the subtle changes point to a region coming into its own.
The Walla Walla Valley Wine Alliance will now be known as sim-ply Walla Walla Valley Wine. The nonprofit trade association repre-sents more than 120 wineries with nearly 3,000 acres of vineyards.
The new logo, developed by Seattle creative marketing agency GreenRubino, represents the first brand refreshment since 2008. The color in the logo is inspired by the oxidized iron found in ba-salt, a "foundational element" of the region's terroir.
"It was important for us to honor our heritage while aligning the brand to the region's dynamic path forward," says Josh McDaniels, board president of Walla Walla Valley Wine as well as CEO and direc-tor of winemaking for Bledsoe Wine Estates. "The design welcomes you to be part of the next era of Walla Walla Valley Wine."
The new branding includes changes to the organization's website and social media channels, and offers expanded visitor information. It also includes the wine guide, which is available in both print and digital formats.
Sign up and get Seattle's best events delivered to your inbox every week.