Tips from Kelly Singer on Gearing Up for Jogging in the Rain
Have fun outside this month despite the rain with the right gear.
It's April in Seattle, but the unseasonably cool temperatures, lack of sunshine, and constant drizzle makes it  feel like we're back in November.  I'm past the point of letting the weather rain on my parade and on my run, so I made a list of the necessary gear needed to get out there and stay…
May Trends for the Stylish Seattle Child
Repurposed duds from Ricicli, volunteering made easy and statement making blanket.
Downsizing, UpcyclingWhen Christina Collins-Pezzner looks at a pile of discarded clothes, she sees beautiful bits of opportunity. Her Ballard-based design business Ricicli (pronounced ree-chee-clee; riciclikids.com), turns gently used adult apparel into stylish, one-of-a-kind duds for boys and girls. After many years on the local fashion scene, including working with Nordstrom's buying team, Collins-Pezzner realized her…
Medispas: Patient Pampering at Local Hospitals
Local spas affiliated with medical centers and clinics find the sweet spot between pampering and pr
You know where to go when things get tough: the spa. Soothing music, herbal tea, fluffy towels and a massage—your favorite pamper palace sets the mood for calm and relaxation. But more and more, those bastions of serenity are located in the last place most of us go to unwind: the hospital. Welcome to the…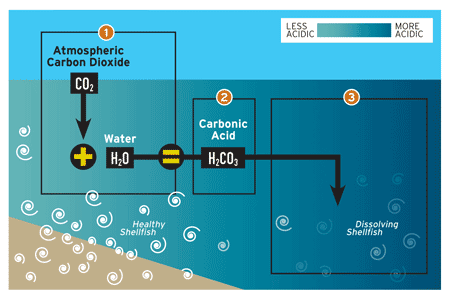 Puget Sound Ocean Acidification in Environmental News Again
Marine scientists call ocean acidification global warming's doppelgänger, and recent studies show Pu
The Seattle Times reports today on ocean acidification research taking Puget Sound, a topic that our very own Maria Dolan tackled in last month's issue. In honor of today's front page ST story, here are a few photos from the magazine, including a few previously unpublished online.   Northwest Fisheries Science Laboratory biologist Paul McElhany…
Sign up and get Seattle's best events delivered to your inbox every week.