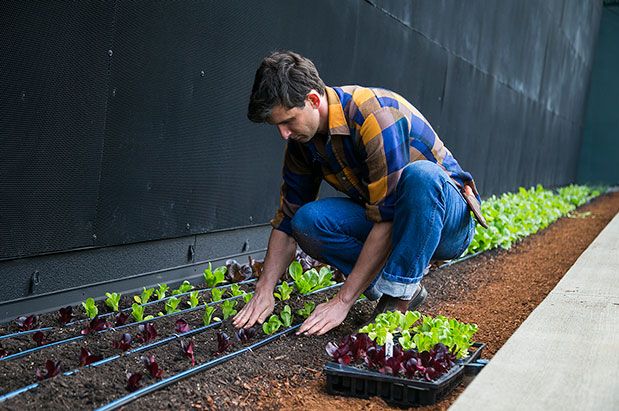 New Urban Garden Brings Increased Sustainability to Safeco Field
Raised bed beneath batter's eye provides food for Safeco's restaurants
Safeco Field is home to baseball, its fans and all the trappings of an American sporting event.  But it also contains what represents an additional effort by Safeco Field to be a sustainably green environment: a 450-square-foot urban garden tucked discreetly beneath the batter's eye, a dark backdrop located directly in the batter's line of…
The Mariners Sad But Hopeful But Sad 2015 Season
How 2015 was like every other year (save for 1995 and 2001) for the Mariners
Mariners fans go into each season with a renewed hope because the season prior showed promise (think a big, new free agent signing, or the team on the precipice of the playoffs, or a new coach or general manager hire).   That's how it felt coming into this year, too, with the squad finishing an…
Seattle Mariners Are Hot And So Is Their Food
!–paging_filter–pspanHave you heard?/span/ppOur Boys of Summer are streaking. Yup, the Seattle Mariners have won eight in a row and are poised to–knock on wood–make it number nine today at a deliciously sunny day game./ppYet, as much as I enjoy cheering those victories, going to The Safe's always fun, W or L./ppI wrote a story for…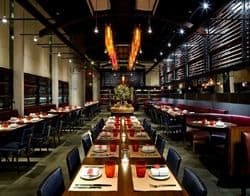 Safeco Goes Foodie, a Michael Mina Update and More Food News
Ethan Stowell leads a team of three chefs who'll debut new restaurants at Safeco Field this spring.
News broke earlier this week that Safeco Field is getting four new eateries come springtime backed by famous chefs from across the country. Local chef Ethan Stowell will open two of them–Hamburg and Frites, and La Creperie. But I'm most excited to see what Roberto Santibanez has in store at his Flying Turtle Cantina. The…
Sign up and get Seattle's best events delivered to your inbox every week.