Seattle Senior Living Now Has More Perks Than Ever
New Murano Senior Living community provides best-in-class care and a giveaway for the whole family
By Murano Senior Living September 23, 2019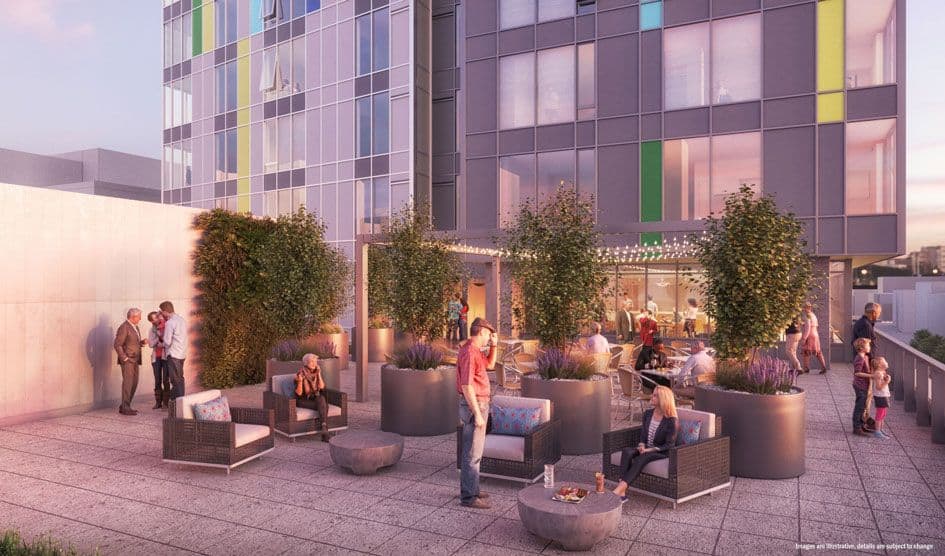 Sponsored by Murano Senior Living
Today's retirees find themselves faced with endless decisions to make about what to do next. Some of these choices are a part of what makes retirement the next big adventure, like Where should I travel to now that I have the time? and What new hobbies should I try?  But seniors are faced with difficult decisions as well, such as How do I afford the huge deposit to move to a retirement community? and What should I be doing to stay healthy and active as I age?
Seattle's newest luxury senior living community aims to take the guesswork out of these questions. Murano Senior Living is a 24-story apartment building opening this October in First Hill. This rental community doesn't require a large deposit and even offers short term and month-to-month leases, meaning seniors can move here risk-free without a huge upfront cost. Residents will also have peace of mind knowing they are receiving the best care as they choose exactly how they want to live, with care options ranging from independent living to assisted living and memory care.
The new apartment complex opening in First Hill in October will provide seniors with the environment and resources to make the golden years the best they can be. 
Staying active is integral to remaining healthy as we age. Seniors at Murano will find no shortage of opportunities to keep moving, especially with PrimeFit, an innovative program with a holistic approach to fitness, and a partnership with POTENTRx, which provides strategies and support to optimize residents' fitness and wellness routines. Working out in the PrimeFit gym, playing a few rounds with the golf simulator, or getting out and exploring the many features of the historic First Hill neighborhood are all ways for Murano residents to stay happy and healthy. Retirement is also an important time to kick back, relax, and do some of the things you didn't have the time to do before. Murano boasts several dining locations and bars that range from fine dining to casual, a spa and salon, and an onsite travel agency that will help residents plan that trip they've always wanted to go on. 
But you don't have to be a resident of Murano to experience the getaway of your dreams. Staying connected with your family is important no matter your age, so to celebrate their grand opening, Murano Senior Living is hosting a contest to win the Ultimate Family Reunion. One lucky winner and their whole family (up to 20 guests) will get the Seattle weekend of a lifetime. Valued at up to $20,000, this family reunion package will include exclusive access to some of Seattle's most iconic hot spots. Drinks at Smith Tower, a private suite at a Triple Door show with dinner from Wild Ginger, and overnight stays at the historic Hotel Sorrento are just the beginning. The rest is up to you! The Murano team will work with you and your family to fill the rest of the weekend with activities that you'll be talking about for reunions to come. 
With all of the decisions that come with retirement, it's good to know there is a luxury senior living community right here in Seattle that has the important questions covered. To schedule a tour of Murano Senior Living and check out all of the perks for yourself, or to enter into the Ultimate Family Reunion Giveaway, visit muranoseniorliving.com. 
Murano is a signature 180 community by Leisure Care
Sign up and get Seattle's best events delivered to your inbox every week.