Shop Bellevue Arts Fair, Take Part in a Cell Phone Symphony and Other Weekend Musts
By Seattle Magazine Staff July 26, 2012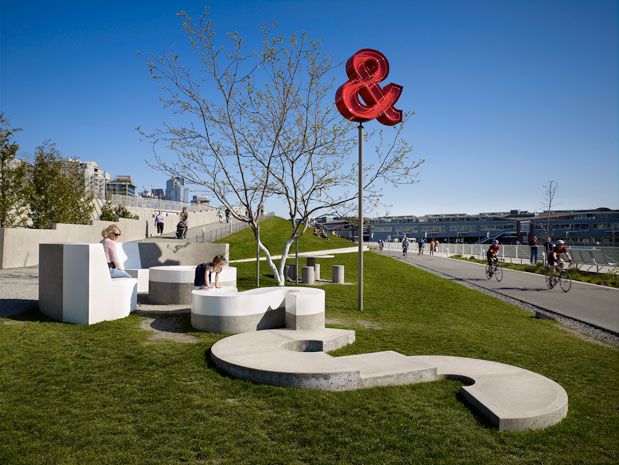 MUST GET TICKETS
Red, White & Brew
Seattle magazine and a gazillion local wineries and breweries including Pike Brewing, Elliot Bay Brewing Co. and several of our 2012 Wine Awards winners, are teaming up to throw a big summer bash at the Olympic Sculpture Park on Wednesday, August 1—and you're invited. Proceeds from the party benefit Seattle Art Museum. Taste craft brews and Northwest wines, ogle fantastic art works from the permanent collection (plus some new, temporary installations), and watch the sunset over the Olympic mountains. 
$35, 21+ only. Olympic Sculpture Park, 2901 Western Avenue; brownpapertickets.com
MUST SHOP
Bellevue Arts Fair Weekend
Opens Friday (7/27-7/29) — Head to Bellevue this weekend for the annual outdoor extravaganza of arts, crafts, food and live music. Three big events converge all at once—the 6th Avenue Street Fair,  the Bellevue Festival of the Arts, and the Bellevue Arts Museum's ArtsFair—to bring you hundreds of vendors selling original paintings, photography and prints, handmade jewelry, furniture and crafts. Wear your walking shoes and bring cash. 
Friday & Saturday: 9:30am-9:30pm; Sunday: 9:30am-6pm. Free admission. Bellevue Square and Bellevue Arts Musuem. Bellevue Way NE between NE 8th and NE 4th Streets; bellevuearts.org/fair
MUST GET THE GOLD
Watch the Olympics
Starts Friday (7/27-8/12 )—  If you can't afford to hop across the pond and see the summer games in person, try the next best thing: watching the competition in one of Seattle's British-style pubs. We recommend two: Buckley'S (buckleysseattle.com) and the george & Dragon (georgeanddragonpub.com) will show all manner of Olympic events on multiple flat-screen tellys—so tuck into fish 'n' chips and a Guinness, and cheer for Team U.S.A. Bob's your uncle!
MUST TASTE
Free Burgers
Saturday (7/28) — It's a little tiresome when every marketing team in America claims a national day to consume their product. But when we heard that a certain Capitol Hill restaurant is giving out free sliders this weekend to celebrate National Hamburger Day, we thought, what's the harm in embracing the holiday spirit? Stop by 8 Oz. Burger Bar this weekend to get your free slider: we think you'll love the local-ingredient-boasting, tavern-style burgers.
7/28, 4-6 p.m. 8 Oz. Burger Bar, 1401 Broadway; 8ozburgerbarsea.com
MUST LAUGH
I Can Hear You, But I'm Not Listening
Opens Friday (7/27-7/28) — Seattle actress and director Jennifer Jasper performs her latest comedic monologue about how her family has affected her career for better and for worse. If you can't make it to this performance, but love a similarly dark shade of humor, check out these other current plays that blend morally questionable characters with out-loud laughs.
7/27-7/28, 8pm. $18 or $15 in advance. Theatre Off Jackson, 409 7th Ave. brownpapertickets.com
MUST DOWNLOAD
Nat Evans' Cell Phone Symphony
Saturday (7/28) — Don't miss the return of local composer Nat Evans' intriguing site-specific event, Blue Hour, for which he composes an intense, original musical score to serve as the live soundtrack for a sunset. The music is broadcast via the collective chorus of smartphones belonging to audience members gathered to witness the sunset at Green Lake. Here's how to participate: 1. Download the music from Nat's website onto your smart phone. 2. Arrive at the basketball courts at Green Lake no later than 8:40 p.m. on Saturday, July 28, where you'll join a group of folks with the same tune on their smart phones. 3. At the signal, press play and enjoy the music, timed precisely for the light changes of sunset.
7/28, 8:40pm. Green Lake Basketball Courts (east side of the lake). natevansmusic.com
MUST IMBIBE
Proletariat Wine Keggers
Cody Bay profiles Kill the Keg, a roving happy hour of sorts, for which Proletariat winery descends once a week on one of the many establishments that serves its cask wine, offering glass pours at Happy Hour prices with the aim of emptying an entire keg of wine in one night. Get details on the next "kegger" on the Seattle magazine blog.
Sign up and get Seattle's best events delivered to your inbox every week.