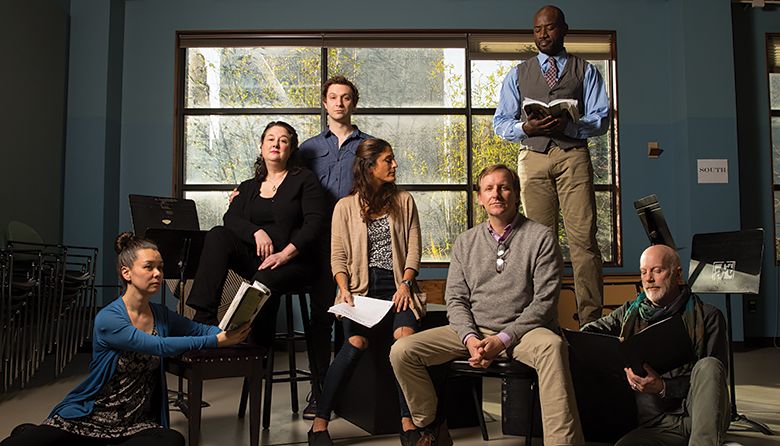 Seattle's Chekhov-Only Theater Company Is Just What the Doctor Ordered
In its rigorous approach to Chekhov, The Seagull Project applies the work of the famous Russian playwright and physician as a salve for modern times
PLAYWRIGHT PRACTITIONERS: Members of The Seagull Project include, from left: Sunam Ellis, Julie Briskman, Gavin Reub, Alexandra Tavares, John Langs, Sylvester Kamara and Peter Crook (title role, Uncle Vanya) This article appears in print in the February 2019 issue. Click here to subscribe. There's no easy prescription for moving forward in these divisive times, although the members of Seattle…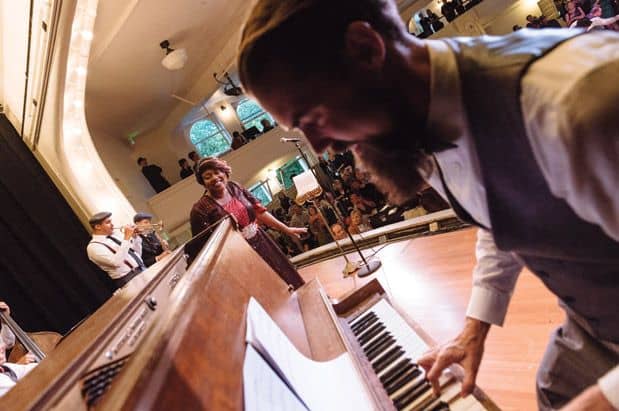 After Renovation, Washington Hall Entertains Once Again
Historic Seattle breathed new life into the 108-year-old building.
As so many of the low-rise, century-old buildings in Seattle's core meet their inevitable end with the wrecking ball and are replaced with taller, shinier and sharper-edged structures, some of the city's history is swept away with the dust and discarded rubble. But at least one building that has been a part of many Seattleites'…
Charlie and Benita Staadecker Create a Lasting Arts Legacy
The local couple is on a mission to commission new work by Seattle artists.
Charlie and Benita Staadecker should come with a warning label: Contact with contents may result in channeling all your discretionary income into funding artistic projects. As endearing as they are enthusiastic, the Seattle couple is out to prove that commissioning art isn't just for Vanderbilts and Guggenheims—it's actually within reach for "ordinary people"—and it may…
Spotlight: May 2011 Arts Happenings
A Q&A with sculptor Scott Fife, SIFF is back and a new music round up.
ARTARTIST: Scott Fife, sculptor working in sodoKNOWN FOR: Sculptures of heads—Kurt Cobain, Brigitte Bardot, Popeye, Bruce Lee—made from scraps of cardboard held together with glue and screws.ON DISPLAY: 5/19–7/2. Free. Times vary. Platform Gallery (in the Tashiro-Kaplan arts complex), 114 Third Ave.; 206.323.2808; platformgallery.com BD: How do you choose your subjects?SF: It may be a…
Sign up and get Seattle's best events delivered to your inbox every week.