The 414 best physicians in the Puget Sound region, as chosen by their peers
By Edited by Lisa Wogan, Research by GMA Research and Niki Stojnic with Sunny Parsons and Sarai Dominguez November 25, 2013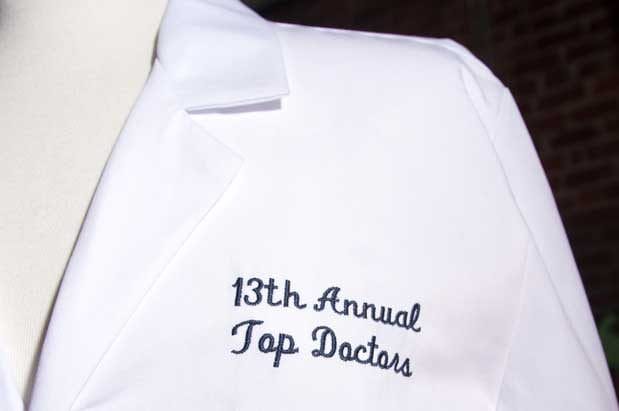 We are in the midst of the biggest change to health care since the creation of Medicare in 1965. Millions of Americans will have access to coverage and free preventive care for the first time. At the center of this sweeping transformation are the doctors, who are being asked to stretch in new directions to find ways to do more with less, to shift from fee-for-service care to accountable care that ties reimbursements to quality- and cost-control metrics, and to work more than ever before in multidisciplinary teams—while all along the way still delivering the expertise and skills for which we seek them out in the first place. It is in this new and changing landscape that we launched our 13th annual Top Doctors survey.
We asked thousands of local doctors this question: To whom would you send a loved one for medical care? And more than 4,500 doctors submitted nearly 15,000 nominations. These are the doctors to whom other doctors turn when they or their families need care.
Along with the Top Doctors list, we also take this opportunity to survey the impact of the Affordable Care Act (passed in 2010) in terms of what matters to you—from insurance coverage to what might change in the care you receive.
Even with the promise of better access to care and the expansion of Medicaid in the state, there will continue to be those among us who need a helping hand. To reach these underserved populations, health care practitioners volunteer their time, staff clinics, launch programs and more. This year, we honor five individuals whose work—whether in the lab, at a desk or in the field—is having a far-reaching, profound effect. Their efforts, like those of our Top Doctors, save lives—and all of their stories inspire. Read on to get to the full list. View our Top Doctors Advisory Panel here. Read about how we conducted our Top Doctors survey or view the 6 doctors to avoid.
Addiction medicine
Adolescent medicine  
Allergy & immunology  
Anesthesiology   
Autism   
Bariatric medicine  
Cardiology
Colon & rectal surgery  
Critical care   
Dermatology
Emergency medicine  
Endocrinology/metabolism   
Family medicine   
Fertility   
Gastroenterology   
Genetics   
Geriatrics   
Gynecology   
Hand surgery  
Hematology  
Hospital medicine   
Infectious disease  
Internal medicine   
Maternal & fetal medicine  
Nephrology
Neurology   
Neurosurgery   
Obstetrics   
Occupational medicine   
Ophthalmology 
Orthopedics   
Otolaryngology 
Pain medicine   
Pathology   
Pediatrics (Pediatric specialties listed by specialty)
Physical medicine & rehabilitation  
Plastic/cosmetic surgery   
Plastic/reconstructive surgery   
Podiatry   
Psychiatry   
Pulmonary medicine   
Radiology, diagnostic   
Radiology, interventional   
Rheumatology   
Sleep medicine   
Sports medicine   
Surgery  
Thoracic surgery  
Transplantation  
Urology & urologic surgery  
Vascular surgery   

CANCER SPECIALISTS
Oncology   
Breast cancer (medical)
Breast cancer (surgical)  
Colorectal cancer (medical)   
Colorectal cancer (surgical)   
Gynecological (medical & surgical)   
Lung  
Pediatric   
Radiation   
ALTERNATIVE MEDICINE
Acupuncture   
Chiropractic medicine   
Naturopathy