40 Best Water Adventures in the PNW
River floats, hot springs and perfect paddling a short drive away
By Seattle Magazine Staff August 6, 2018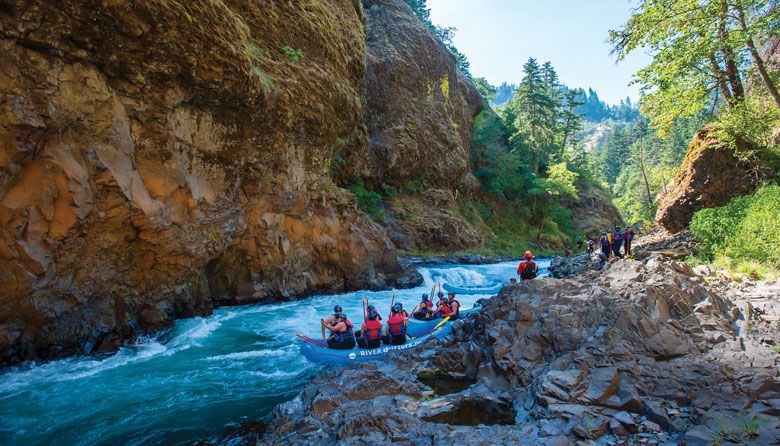 This article is the cover story of the August 2018 issue. Find more from the story here. Click here to subscribe.
By Danielle Centoni, Sarah Edwards, Gwendolyn Elliott, Austin Iverson, Hilary Meyerson and Roddy Scheer
Sure, we've got beautiful mountains, but what makes our region truly special is the abundance of water all around us. Especially when the temperature climbs, there's no better way to spend a day than to be on or near the water. Whether your idea of bliss is a white-water rafting trip, a soak in a natural hot spring or a day at the water park, you'll find all of that — and much more — within easy reach.
Sun's out! What are you waiting for?
Slow Lane: Float and Paddle Down the Deschutes River in Bend, Oregon
A Guide to Floating on the Yakima River
Rafting the Wenatchee River Is an Epic Adventure
Washington's Best Rafting Rivers
Day Trip: Everett's Jetty Island Is a Low-Key Piece of Paradise
A Trip to the Gulf Islands, the San Juans' Canadian Cousins
Where to Kayak in Seattle
Beginner's Guide to Stand-Up Paddleboarding on Puget Sound
Where to Stand-Up Paddleboard in Seattle
6 Best Water-View Campsites in the PNW
Water Adventures Gear Guide
7 Best Hot Springs in the PNW
4 Washington Water Parks For Kids of All Ages
Sign up and get Seattle's best events delivered to your inbox every week.