How to find many things of the sea
By David Gladish June 23, 2022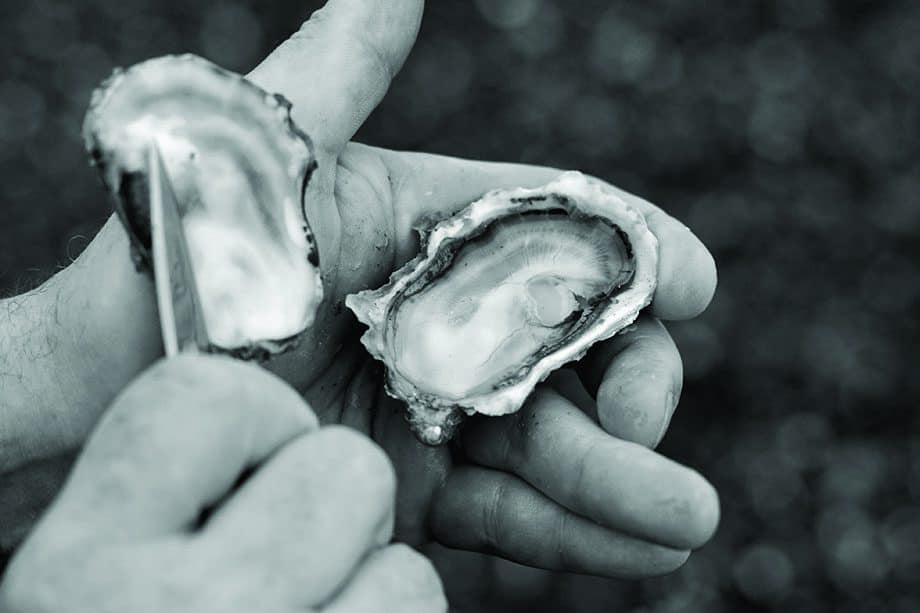 I love the sound of my feet crunching barnacles against my soft-soled boots, providing harmony to the melodic whoosh of the tidewater going in and out. I'm on Vashon Island in the Puget Sound, searching for clams to take back to a friend's beach house, eager to make pasta and clams and wash it down with a glass of cool white wine. As Washingtonians, we love to eat oysters, mussels, clams, crabs and many things of the sea. Wouldn't it be fun to learn how to forage for these delicious creatures?
With an abundance of places to find edible delights, the question becomes how far do you want to travel? Within the Puget Sound area, Vashon, Bainbridge and Whidbey islands have excellent beaches for mussels, clams and oysters. Specific beaches to hunt include Penn Cove on Whidbey Island, Fort Ward Park on Bainbridge Island and Neill Point Natural Area on Vashon Island.
Razor clamming has a bit of a cult following when it comes to foraging for seafood. Part of the draw is that digging for razor clams takes you to the Washington coast, a rugged, windswept place exposed directly to strong Pacific Ocean storms. The Washington Department of Fish & Wildlife sets a limited number of clams and days for enthusiasts to dig for razor clams. There are specific beaches to find razor clams, the main ones being Long Beach, Twin Harbors, Copalis Beach and, just west of Aberdeen, Mocrocks.
Photo by: Bob pool / shutterstock   –  Sandy beaches tend to be ideal locations for clam digging.

Crabs are synonymous with the Pacific Northwest and the Seattle area. You can go crabbing almost anywhere in salt water in Washington, but why not make a trip of it and check out a new spot to explore? Hood Canal is a fantastic place to take a skiff or kayak out and drop a crab pot. If you don't have the gear yourself, you can hire a company such as Adventure Charters based in Seattle. If you're keen to travel farther afield to the San Juan Islands, you can head out with San Juan Adventures and bring back some buttery Dungeness crab for dinner.
Before you head out and start digging, scooping and searching for edible food from the sea, it's important to know what you're searching for, where to go, rules and regulations, and the proper tools needed to forage. A great starting point is the Washington Department of Fish & Wildlife website. Here you will find information about the seasons for foraging, rules for harvesting, maps for where to go, license information and tide charts. There is even a marine biotoxin hotline listing safe places to search for seafood (doh.wa.gov).
It's easy to identify unsafe zones by using the Shellfish Safety Information interactive map, fortress.wa.gov/doh/biotoxin/biotoxin.html, on the Washington State Department of Health website. To determine the tide in order to find appropriate times to search for shellfish, online resources such as the National Oceanic and Atmospheric Administration's website provide current information. If you prefer a physical book of tides, you can order an "Evergreen Pacific Publishing Tide Guide" for less than $5.
So, take an entire weekend, camp out, or get a cabin near the beach and turn it into a getaway. Beyond bragging rights and a delicious meal, foraging will help you explore Washington's amazing beaches and coastlines. Wash your catch down with a tasty beer or a cold cider.
That's good summer living.