Seattle's Ruinous Media Brings City's Weirdness to its Music Podcasts
Ruinous Media captures the Seattle experience, and then some
By Todd Matthews November 30, 2022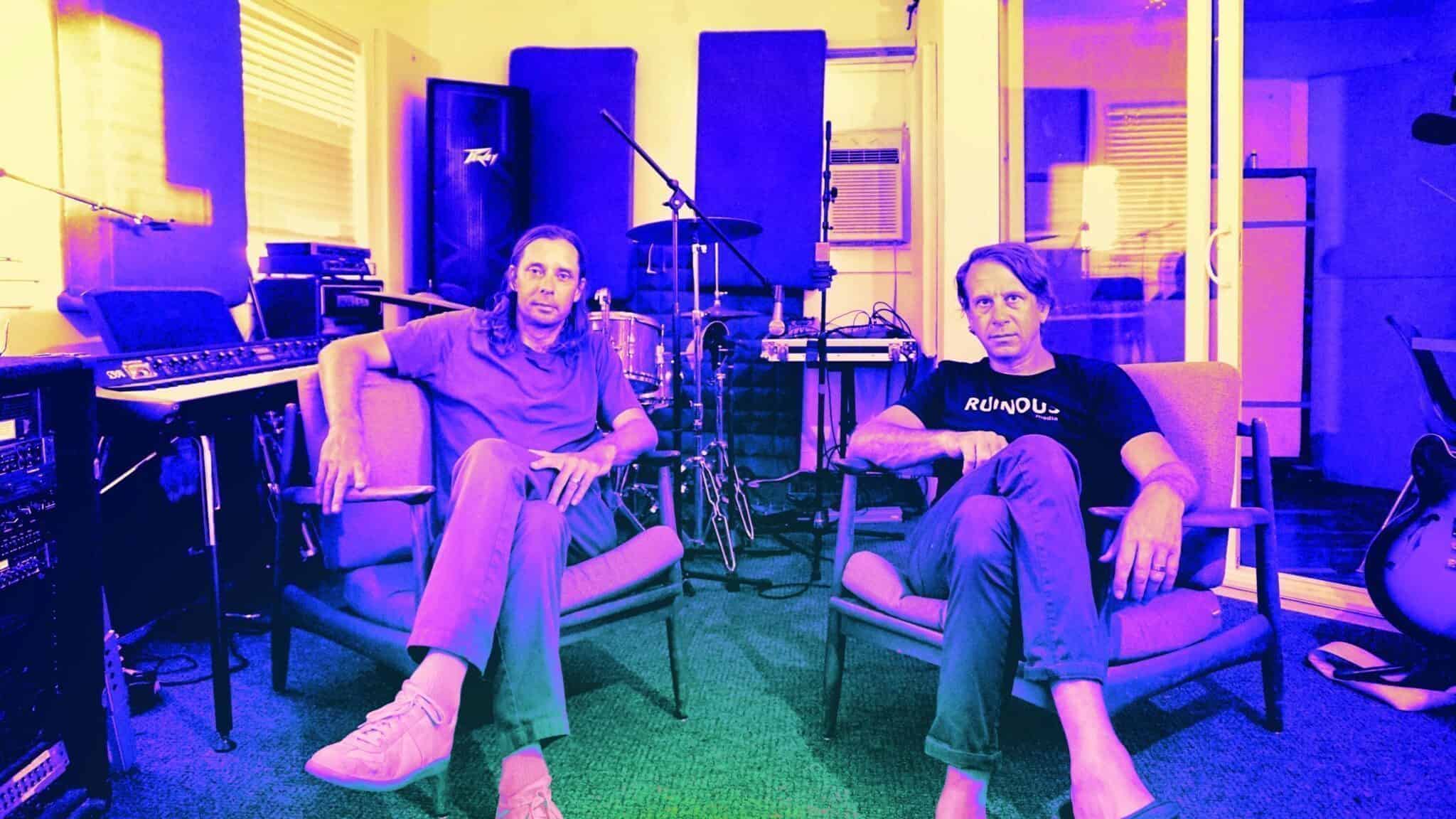 Ruinous Media, photo treatment by Preeti Kinha
Podcasts are full of murder, mystery, mayhem and sports. Seattle's Ruinous Media is focusing on another genre, music, with a veritable cast of well-known Seattle characters who tell stories in an engaging and compelling way.
Along the way, Ruinous has exported Seattle's unique brand of "weird" to audiences across the United States and around the world.
Take, for instance, "Whittaker." It details the story of Bobby Whittaker — a former tour manager for Mudhoney and R.E.M., and a member of the Whittaker family of outdoors royalty (his father, Jim, was REI's first full-time employee and, in 1963, was the first American to summit Mt. Everest) — and his decades-long effort to turn a rail corridor in remote Ferry County into a 25-mile trail. 
KEXP radio personality John Richards and his wife, Dr. Amy Lindsey, cohost "The Dr. & The DJ," which probes the intersection of personal health, music and the community. "Emergency Room: The COVID Diaries" is a first-hand account of Mudhoney bassist Guy Maddison's experience working as a registered nurse in critical care at Harborview Medical Center in Seattle.
Since its founding in 2017 by Chris Duryee, Pat Kearney, James van Leuven and Joe Plummer, Ruinous Media has produced 11 podcast titles, operating from a century-old, adaptively-reused, two-story building once home to maritime equipment manufacturer Markey Machinery (a faded, green-and-white MARKEY sign atop the building serves as a historical remnant). Sponsors include Sub Pop, Pagliacci Pizza, Dunlop (the maker of all those ubiquitous guitar picks, pedals and strings), and others.
Duryee calls the podcasts the modern-day equivalent of "music zines."
"We are all musicians and have many shared experiences," he says. "As such, we want to contribute to that community by celebrating the experience and the people — much like music zines once did, or maybe still do."
Research shows that 120 million U.S. citizens listened to a podcast in 2021, and four in five Americans are "aware" of podcasting. Forecasts suggest that the number of podcast listeners will surpass 160 million in 2023, according to data company Statista.
Duryee and Plummer say Ruinous Media's podcasts appeal to a wide range of musicians, artists and pop culture enthusiasts who download shows from around the world. The musicians and artists who run the platform have a simple goal: to give voice to their peers. Stories are told by those on the front lines.
"Our podcasts always have one foot in music," says Plummer, a former drummer for Modest Mouse and The Shins, and now for Cold War Kids. "That's something we like to celebrate. I think it's easier for people to attach themselves to a story because most people like music, the story of music and the story of a musician. We like the combo of music and another part of life. I think it keeps listeners interested because they can relate to both things."
Plummer hosts "Tour Stories," Ruinous Media's most popular and emblematic podcasts. Over the past three years and more than 100 episodes, Plummer has interviewed Carrie Brownstein (Sleater-Kinney), Matt Cameron (Soundgarden and Pearl Jam), Ben Gibbard (Death Cab for Cutie), Johnny Marr (The Smiths, The Pretenders and Pet Shop Boys), Nate Mendel (Foo Fighters) and others who share their personal stories of life on the road and, more recently, in lockdown during the pandemic. 
But, arguably, the two most interesting "Tour Stories" episodes are with actors/musicians Creed Bratton ("The Office") and Michael Cera ("Superbad," "Arrested Development" and "Juno"). Bratton recalls dropping acid at The Fillmore and surviving a plane crash; Cera shares his experience of losing his prized, coffin-shaped Vox Phantom bass guitar.
"Before I do an interview, I get pretty nervous," Plummer says. "It's like playing a show. I've got butterflies. But when I listen to music or a new record, I can pretty quickly get into the songs. [With the podcast], once I start [researching and] writing down notes, I just dig into it, develop insightful questions and it comes pretty naturally. But I put it off like a term paper sometimes."
Plummer says he is excited about a Ruinous Media podcast that will be released later this year. It's still under wraps, but Plummer revealed it involves Light in the Attic Records.
In June, Billboard announced Ruinous Media was coproducing the Lou Reed-focused podcast, "Words & Music." Hosted by TV on the Radio's Tunde Adebimpe, the podcast (along with an album of rare and early versions of popular Reed songs) was released on Aug. 26 in honor of what would have been the late Velvet Underground front man's 80th birthday.
The Lou Reed podcast is Ruinous Media's most high-profile project to date. As for what's next, the team has a few ideas in the hopper. "I would like to get into some deeper storytelling, like a 10-episode series where we get to investigate a topic or idea and meet some interesting characters," says Duryee. "It's much more time- and resource intensive to produce this type of content, so it's been elusive so far."
If that doesn't work out, Ruinous Media will probably continue to tap into its punk-rock attitude, producing fearless podcasts that offer new angles and perspectives on music and art.
As for standing out in the crowded podcast world, Plummer says, "I try not to let it bother me. It's a little daunting. I'm not completely ignoring it. But we've had some organic success. I think we'll just keep doing what we want."
Learn more about Ruinous Media and download podcasts online at ruinousmedia.com.