Madrona: Best Seattle Neighborhoods 2013
An in-city neighborhood that feels like a leafy village.
By Seattle Mag April 3, 2013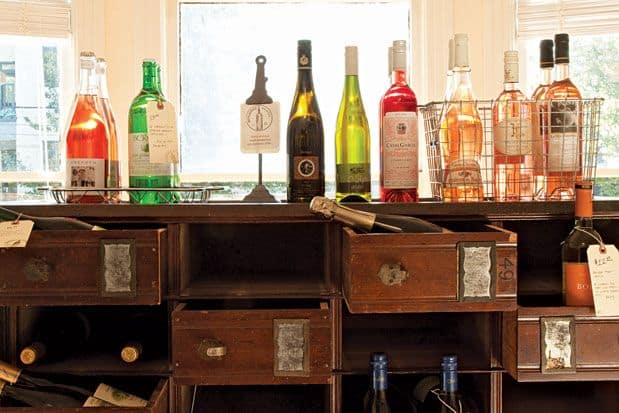 Technically, I don't live in Madrona. I live in neighboring Denny Blaine, the tiny sliver of a 'hood whose biggest claim to fame is being where Kurt Cobain killed himself. But I strongly identify as a Madroner, because Madrona is where I walk to get coffee every morning; Madrona is where my husband and I grab Thai takeout most Monday nights; and Madrona is where I take long walks and jump into Lake Washington on hot days. Madrona is where I buy and consign my clothes, purchase perfect gifts, eat too many cupcakes (hello, Cupcake Royale), ditto ice cream (curse you, Molly Moon) and spend summer evenings sipping wine on the lovely Bottlehouse deck. Madrona offers both the friendliness of a small town and the convenient indulgences of the big city. With apologies to Mr. Denny and Mr. Blaine, Madrona is where I truly live.
Don't miss: Refillable wine growlers at Bottlehouse, lemon currant scones at Hi Spot, panang curry at Naam Thai, sweet consigned finds at Driftwood, the backyard garden at St. Clouds, new seasonal pop-up décor shop Studio Montagne and the dolmas at Bistro Turkuaz.
Go-to for out-of-town guests: Peeking into the Glassybaby hot shop is a sure-fire (get it?) crowd pleaser.
Famous for: The Seattle Black Panthers were headquartered in Madrona for 10 years and are referenced in "The Peaceable Kingdom," a sculpture by Richard Beyer (of "Waiting for the Interurban" fame) installed outside the Madrona Public Library, which gives the neighborhood its motto. The panther represents the Black Panthers, the pig portrays the police, the sheep represent the elderly residents, and the wolf symbolizes the street toughs—all living (in an ideal past) peaceably together.
Brangien Davis is the Seattle mag arts and culture editor, who has lived in Madrona (well, very close by) since 2010