The Best Croissants in Seattle
We ate many, many croissants in our research to find the city's best bakeries—these are our favorites
By Naomi Tomky November 2, 2018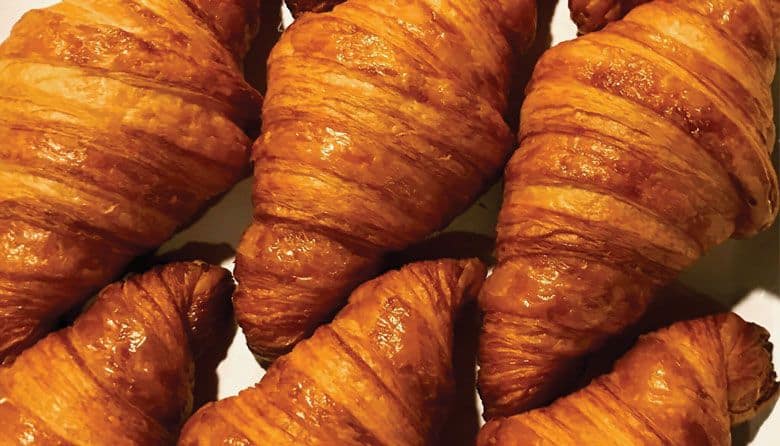 This article appears in print in the November 2018 issue, as part of our "The Best Neighborhood Bakeries," cover story. Click here to subscribe.
1. Cafe Besalu
Ballard, 5909 24th Ave. NW; 206.789.1463
Big butter flavor.
2. Sémillon Bakery and Café
Capitol Hill, 1150 11th Ave.; 206.432.9064
Ultracrispy, twice-baked ham and cheese. Photograph by Semillon Bakery
3. Crumble & Flake
Capitol Hill, 1500 E Olive Way; 206.329.1804
Smoked paprika and cheddar make this croissant pop. Photograph by Alex Crook
4. Temple Pastries
Pop-up store 
Red-lacquered croissant hugging strawberry cream. Photograph by Brooke Shary
5. Standard Bakery
Pinehurst, 11752 15th Ave. NE; 206.420.4354
"Everything" croissant (like the bagel) with spice mix on top and a schmear of cream cheese within. Photograph by Standard Bakery 
Sign up and get Seattle's best events delivered to your inbox every week.